PAGES
Join the WACG Computer Club on a Cricket Excursion
At the WACG Computer Club we are obviously passionate about everything to do with computers. However, you might be surprised to know that many of us absolutely love cricket as well. Yeah, that's right, we are computer geeks who love a sport as well. Not often you come across such a thing, right?
We Often Go Watch the Cricket as a Group
As we are situated just a 20-minute walk from the famous Lord's Cricket Ground, we often go there whenever the England cricket team are playing there.
We were actually there on the 14th July 2019 to see England take on New Zealand in the Cricket World Cup final. As you might know, the match was tied after 50 overs and the subsequent Super Over also finished in a tie. England were crowned champions due to the fact that we had a higher boundary count than New Zealand. The whole group left the stadium with no nails that day, but it was definitely worth it.
We also watched them take on Australia at Lord's during the group stage, but the less said about that match the better. Let us just say that they had an off day that day. However, we definitely got our own back when we destroyed the Aussies in the semi-final. Shame we didn't get to see that one live.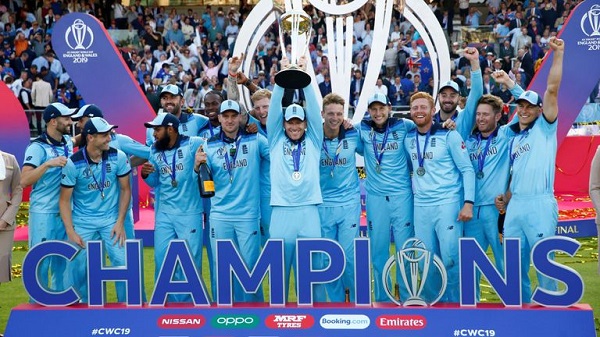 The next England match at Lord's will be against the West Indies on the 25th June 2020. This will be the third and final match of a three-match test series and is part of the ICC World Test Championship. We are already planning to head along and watch it.
We also regularly go to watch Middlesex play when there are long periods where England will not be playing. A couple of us are actually Middlesex fans, but the rest of us go along because we just appreciate watching good cricket.
You Are Welcome to Join Us If You Want
If you are taking a course with us at the time and are a cricket lover as well, then you are more than welcome to come to whatever cricket matches we attend. We always advertise in advance that we are thinking about attending a match.
If you are interested in coming along with us, you just need to write your name down on the list and we will sort out the tickets for you. If you have completed a course with us before, we will also be more than happy to let you join a cricket match with us.
At the end of the day, we believe that the more of us there are, the better the laugh we will all have.